Crepon 2016 - Submitted by Col Clive Mantell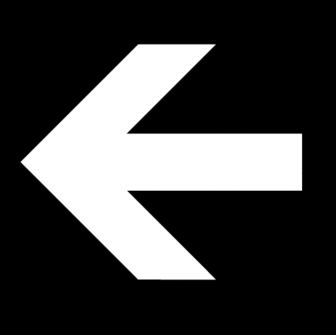 Photographs submitted to the site by our members for everyone to view or download. Photos come direct from our members and are added to the site unvetted so if anyone is offended by some please simply skip to the next one (were all adults here).
If you would like your photos to be shared on this site please click Here to email them direct to Steve Walker (Site Administrator). I will try to upload all submitted photos within 48 hours. Thankyou for your support in making our site what it is.
On Sunday 5 June members of the Green Howards Association, with the strong support of Kent branch, commemorated the bravery and sacrifice of those Green Howards who landed on Gold Beach on D Day 72 years ago. Ceremonies were held on the beach at Ver-sur-mer and later in Crepon around the statue which was unveiled in 1996. On the beach, the band of the Royal British Legion (Wales) kept their feet dry this year, as seen in the photograph, unlike in 1996 when they got very wet! At Crepon, on this 20th anniversary, sculptor James Butler was with us once again.
This year was special. We were joined by D Day veteran Charlie Hill who had received his Légion d'honneur on Green Howard Sunday. This was his eleventh visit to Normandy. As he said earlier, he returns to Normandy "to appreciate the peace and freedom I helped to bring to France. The death and destruction I saw has had a lasting effect on me, but we had to defeat Hitler and the Nazis." Also present were three Royal Navy veterans who had been crewmen on the landing craft that brought our predecessors ashore that momentous day in June.
For the first time, we were pleased to welcome representatives of 4th/7th Dragoon Guards, a Yorkshire cavalry regiment. On D Day, 4/7 DG were equipped with 'swimming' tanks and supported the 6th and 7th Battalions. Their party, who marched with us, also included a D Day veteran who had been a tank radio operator. Their memorial is sited in Creully, a neighbouring village to Crepon, which 4/7 DG liberated by nightfall on 6th June 1944.
Commanded by Brigadier David Santa-Ollala, this year's contingent was led by Charlie Hill, followed by the Kent Branch GHA Standard. Those marching included Lieutenant Colonel David O'Kelly and Major Charlie Helmn BEM, respectively Regimental Secretary and Assistant Regimental Secretary of the Yorkshire Regiment. Both are, of course, former Green Howards and, together with Major Pat Ralph MM, are successfully taking the 'not quite so new' regiment forward. In future years the Yorkshire Regiment will erect a monument in Vers-sur-mer to commemorate the predecessors of the PWO who landed alongside the Green Howards. So will be created another opportunity to get together in the modern era, enjoy some beer, whilst commemorating the historic deeds of those who went before.
To conclude this short note on a very pleasant weekend, which for some of us is full of emotion and memories, I would emphasise that the Crepon 'pilgrimage' is not a 'closed shop'. All Green Howards are welcome, as has been demonstrated for many years by Kent Branch. Accommodation is a bit of a hassle, I admit, and not all the locals speak English – like other XIX destinations; the beer is just as good, the champagne better, even if the sun shines less!
​
Clive Mantell
Representative Colonel & Chairman Green Howards Association
To open The Green Howards Museum website click the banner or image above.
Donate to the Green Howards Museum???
The generosity of our donors is vital in helping us interpret and preserve our collection for all to enjoy. We are grateful for any donation of any size.
Friend of the GH Museum
As Secretary of the Friends of the Green Howards Regimental Museum, I'm once again on a recruitment drive.
Do you shop online???
Click the button above for all your Green Howard clothing and accessories
Are You An Ex Green Howard with your own Business?
Advertise here and we will link direct to your site. Contact the Web Admin for details